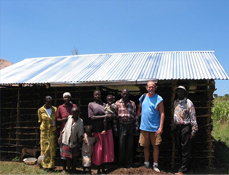 A widow gets her new house!




Donate
100% of all individual donations go directly to those in need!
To make a general donation, or to sponsor your favorite child,
you may click below or mail us a check.
Your donations are processed through our agreement with PayPal, since we are unable to directly process credit card transactions. PayPal gives you the flexibility to donate either by credit card or checking account balance transfer. All transactions are secure and can be made in any currency.
Mail a check
(or money order)

Sequoia Helping Hands
A 501(c)3 non-profit corporation
PO Box 13015
Durham, NC 27709
For questions or instructions on sponsoring a specific child, please send us email.
---

We would like to thank you our donors for making all this possible.
Our donors include:
our many friends and colleagues,
EMC Women's Leadership Council, and
the Geraldine R Dodge Foundation
Unrestricted
You can donate any amount and let the board use this money where it is most needed.
---
Items
Although any help you can give is appreciated, we prefer to buy items in Kenya since shipping is expensive and customs duty in Kenya can be as much as 170%. If you would like to send something to Kenya we can take it as excess luggage which usually costs $180 for 70lbs.